The Bureau.
French – it has a ring to it. It sounds lovely, yet it is difficult to pronounce and spell. Beautiful design is similar. The result mesmerizes with ease, hiding all the hard work.
Nonetheless we chose the name "neubau – bureau für gestaltung und kommunikation" in 2013. Since then we have been designing communication: for our clients, for the public and for ourselves. Our forte: corporate design, editorial design, conception & text.
Sandra Schmied-Rehrl

Art director and founder.

A kind soul. An artist at heart. Salzburg-born. Moved to Tyrol because of love. And stayed.

Lukas Schmied

Strategist and founder.

Loves to ponder. Gets to the heart of it and couches his thoughts in words. A dyed-in-the-wool Tyrolean. Even without the lederhosen.

Matthias Brunthaler

Designer.

Brave in front of the blank page, a pragmatic implementer. He knows his craft.
Awards
A testimonial for you, recognition for us. The following nominations and awards at national and international competitions decorate our mantelpiece: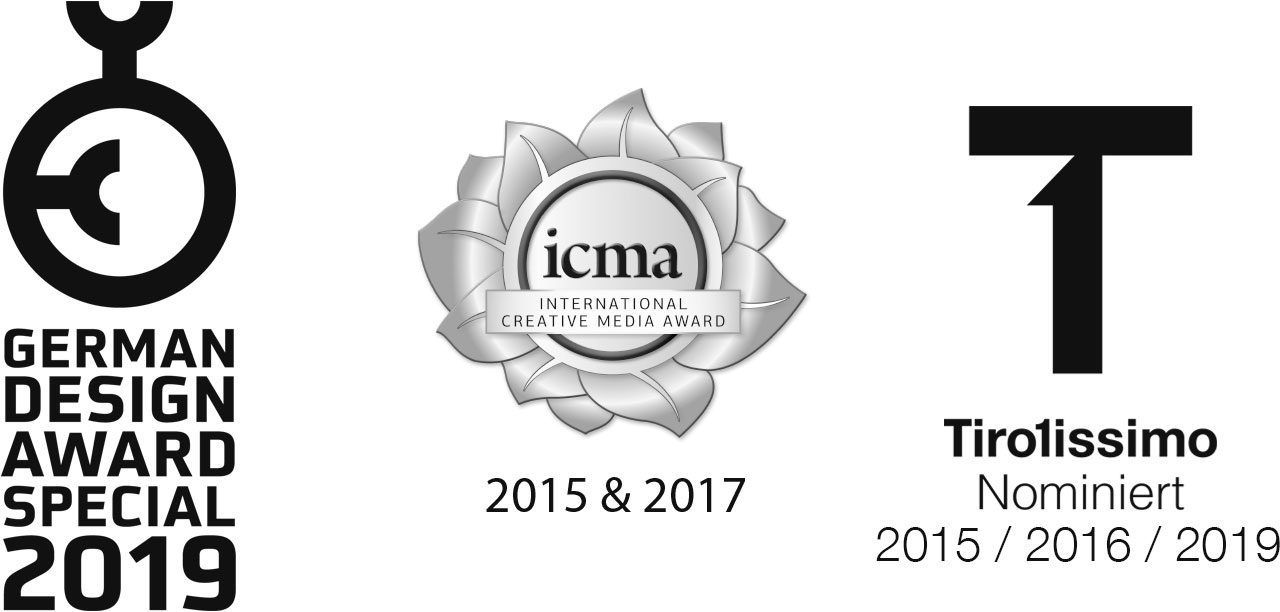 Playground and showpiece
Since 2015 we have accompanied the lebensraum Wattens and the surrounding municipalities with our magazine 61. The readers from Volders to Weer appreciate the quality of our publication. With each edition we indulge in unrestrained creativity.